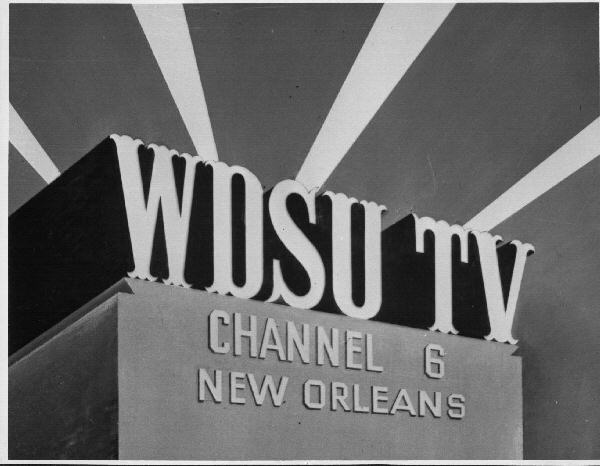 WDSU-TV PERSONNEL (1948 - 1972)
Page 1

Edgar B. Stern, Jr.
President: WDSU BROADCSTING SERVICES, INC.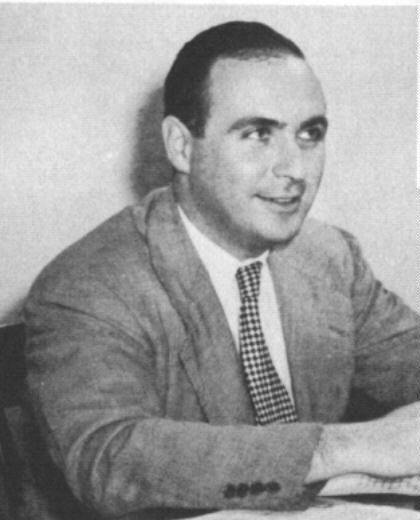 Lester E. Kabacoff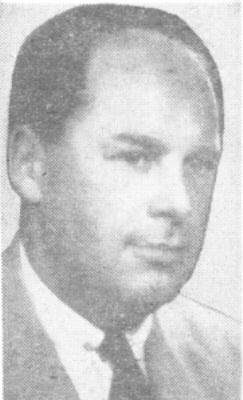 Lester Kabacoff was a Stern Family attorney. He was instrumental in the acquisirion of the WDSU properties. He was always at the side of Edgar B. Stern, Jr. in any and all matters concerning WDSU AM-FM-TV. He and his son are well known as major developers of real estate property in the city. The building housing the Hilton Hotel on the riverfront is one of the Kabacoff investments.



Robert Dwight Swezey




Bob Swezey , a graduate of the Harvard School of Law, formerly was Vice-president and General Manager of the Mutual (Radio) Network. He was considered one of the most outstanding radio executives in the industry. He became Vice-president and a member of the Board of Directors of The WDSU Broadcasting Services and General Manager of WDSU-TV.



THE WDSU BROADCASTING SERVICES, INC.
BOARD OF DIRECTORS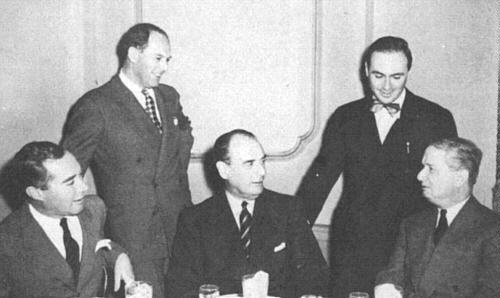 Seated (left to right)Executive Vice-President Robert D, Swezey, Edgar B. Stern, Chairman of the Board, and Monroe M. Lemann. Standing are Lester E. Kabacoff, Secretary and Edgar B. Stern, Jr., President. Not shown is Board Member Philip M. Stern.



THE FIRST WDSU-TV STAFF




In 1948, the staff of the newly built WDSU-TV consisted mainly of those people who had been associated with WDSU radio in the Monteleone Hotel (name marked with an astserisk in the picture above) along with a few new faces. A "D" identifies those who are deceased. Shown standing in the picture are: Ken Muller (Cameraman and later Producer/Director - D), *Aaron Andrus (AM Transmitter Supervisor - D), Edgar Stern, Jr., *Lindsey Riddle (Chief Engineer, *A. B. Suhor (Accountant - D), *J. Lowell Otto (Engineer and later Assistant Ch. Engineer - D), *Paul Yacich (Engineer and later Producer/Director), John Muller (Director and later Facilities Manager - D).

Seated in the picture are *Chrarles Flotte (Audio Engineer - Radio - D), *Birda Price (Building Maintenance - D), *Connie (Reynolds) Green, (Continuity), *Lydia Otto (Accountant - D), Irwin F. Poche, Jr. ( Cameraman and later Producer/Director - D), Edward Tong (Engineer and later Assistant Chief Engineer - D)

Not shown are *Fred Weber (General Manager - D), *Stanley Holiday (Program Director/Announcer - D) *Gaines C. "Gay" Batson (Chief Announcer - D), Woodrow W. Leafer (Announcer - D), *Roger Wolfe (Announcer) *Paul Holzenthal (TV Transmitter Supervisor), John Dickinson Engineer - D), *Ray Liuzza (Promotion Manager), *Rose Wetzel (Film Librarian - D).



*Stanley Holiday - First WDSU-TV Program Director - (D)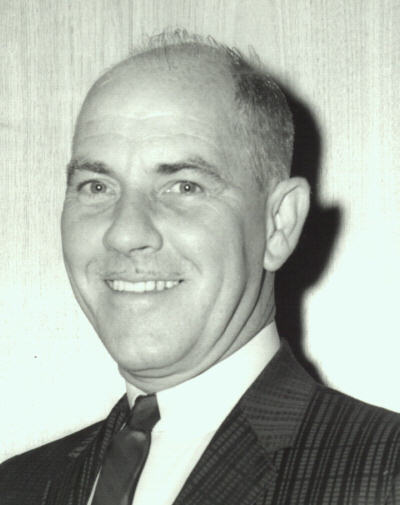 Stanley Holiday was one of the first WDSU staffers to move from WDSU radio to WDSU-TV studio. Stanley was an announcer and Program Director of WDSU in the Monteleone Hotel studios and was one of the best known radio personalities in the city. Many old-timers in New Orleans remember his familiar voice and the phrase: "Take it away P. K." as he ended a radio remote program and signaled P. K. Ewing in the studio that his remote program was ended. Stanley Holiday was appointed Program Director of WDSU-TV as soon as the new television facility signed on the air.



*Lindsey G. Riddle - First WDSU-TV Chief Engineer



Lindsey Riddle in enemy territory!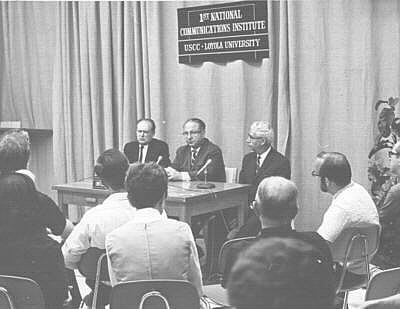 The above pix shows (L to R) Lindsey Riddle, Jefferson Davis Bloom, Ch. Eng. of WWL AM-FM-TV and Francis Jacob, Asst. Ch. Eng. WWL AM-FM-TV


John Muller - First TV director in Louisiana (D)




A former MGM Newsreel cameraman and one time Bureau Chief of MGM's Chicago office, John Muller became the first television director in Louisiana. His experience and camera technique "know how" were extremely valuable to the new television facility in New Orleans. When John's brother, Ken Muller, and Irwin F. Poche' were appointed producer/directors at WDSU-TV, John became Facilities Manager of the station.



Irwin F. Poche, Jr. - First TV cameraman in Louisiana
(Later Producer/Director - (D)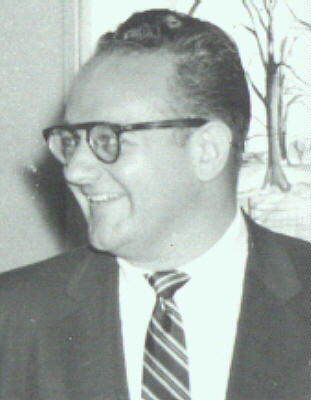 Irwin F. Poche',Jr. was the first television cameraman in New Orleans and the deep south. The picture below shows a young Irwin Poche' as he focoses on the internationally famous pianist "Fats" Pichon. Carl Junker, announcer, watches as "Fats" tickles the ivories in his own inimitable style.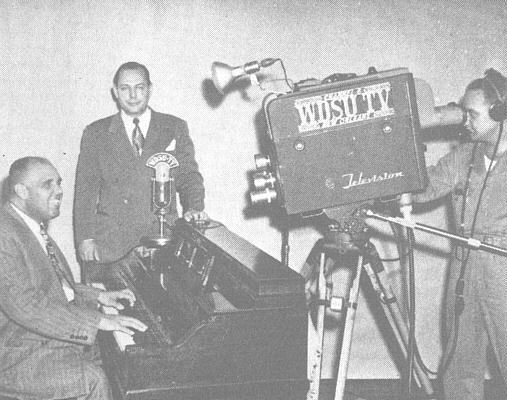 Irwin Poche later became a Producer/Director. Irwin graduated from Jesuit High School and Tulane University. While majoring in Business Administration, his great love was a camera. He continued his photography hobby throughout his career as a TV Producer/ Director. He was the senior news program diector and the director of the Ch. 6 "Midday" program. Irwin F. Poche. Jr. died of a heart attack follwing his direction of a WDSU-TV newscast.



Ken Muller - (D)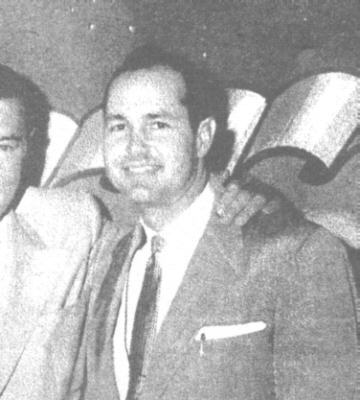 Unfortunately the above picture is the only close-up shot of Kenny Muller available at this time. Ken became one of the first television cameramen in New Orleans.He graduated from Tulane University where he was one of the varsity football players. Ken was appointed Director/Producer on the same day that Irwin Poche' received his appointment. For many years, Ken directed most of the station's sports and weather programs. The picture below shows a young cameraman Kenny Muller shooting the action at a bowling tournament.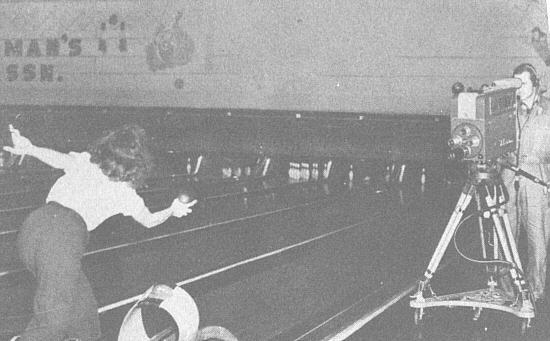 Carl Junker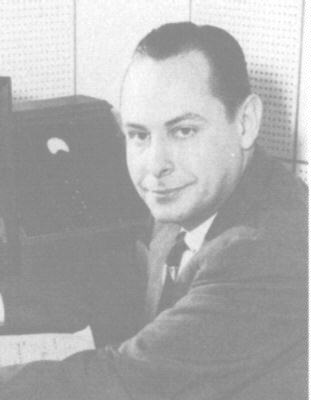 Formerly a radio announcer, Carl Junker became the first Operations Director at WDSU-TV. The title was shortened to OD in the stations everyday operation and the position was equivalent to Master Control Operater in some TV stations. The job involved switching video sources to run programs and commercials. In the Early days of Channel 6, an audio operator had to be cued when the OD switched video sources. later master switchers performed the audio switching (audio "follow") as well. The master switcher eventually had pushbuttons representing several sources. Typically, the OD could select one or two film chains, one or more videotape recorders, one or more video cassette machines, a remote program facility and that all-important button that brought in the network.



A. Louis Read - (D)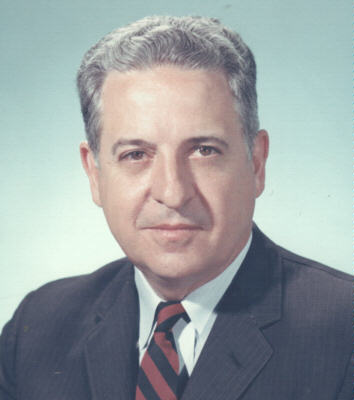 Succeeding Bob Swezey as WDSU-TV General Manager, Louis Read was formerly with WABB in Mobile, Alabama and later WWL and at one time was Advertising Sales Manager of the New Orleans based Wembly Tie Company. Read joined WDSU-TV as Commercial Manager.He was noted as probably the most experienced Commercial Manager in the southern radio community.Read follwed the Swezey theory in doing the bidding of NBC-TV to make the net rely on WDSU-TV as a network flagship, but added: "We're gonna make a buck doing it!" Many, at the station referred to Read as a "benevolent tyrant", which simply meant that Read was one "helluva" good station manager. Close friends called him "Looey" but even ad-men, spending hundreds of thousands of dollars of their clients money with the station reverently called him "MR. Read. One particular Read quirk was his dislike of facial hair on on-air personnel. That included RADIO on-air personnel! He was, however, respected by all WDSU-TV employees and the rest of the broadcast community nationwide.



Jean Robinson




What good is Commercial Manager without a great secretary? None! A. Louis Read had one of the best secretaries in the business. Jean Robinson was probably one of the reasons for "Looey's" success as Commercial Manager.



Solie Pederson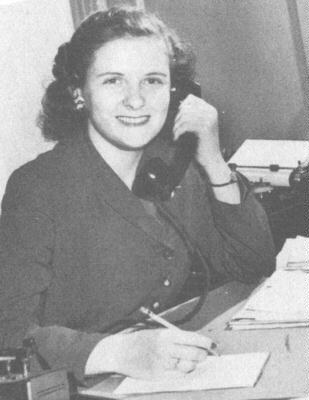 Speaking of great secretaries, Solie Pederson. in the above picture, and Mary Louise Stanton, pictured below, certainly possessed all the qualities necessary to be classed in that category. They each performed multiple chores for several departments including the all-important sales department.


Mary Louise Stanton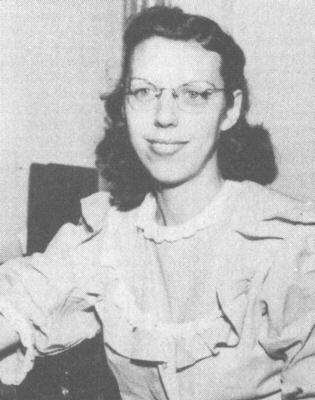 Reggie Hendry - Ed Catoire - Ellen Hardeman - Buddy Burch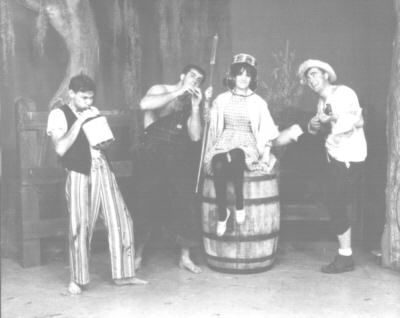 Although technically not "on air" personnel, the group in the above picture Reggie Hendry (Asst. Director/Studio Floor Manager), Ed Catoire (Sales), Ellen Hardeman (Production Assistant), and Buddy Burch (Sales) never missed a chance to perform for the Channel 6 cameras. All of them were engaged in theater projects as a hobby. At WDSU-TV, each of the group made their chosen field an art of the highest degree.



Carol Faircloth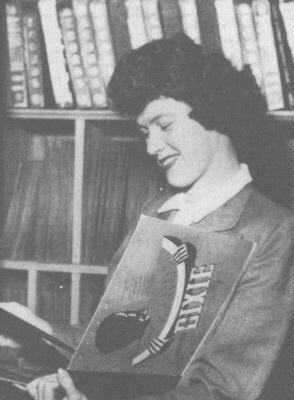 The WDSU radio Knights of the Spinning Round Table (translated: DJs) never had to worry about searching for recorded material. They depended on Carol Faircloth, of the fiery hair, the stations most efficient record librarian in the late 40s and early 50s. Television program producers also relied heavily on her record knowledge and extensive library.



Joe Budde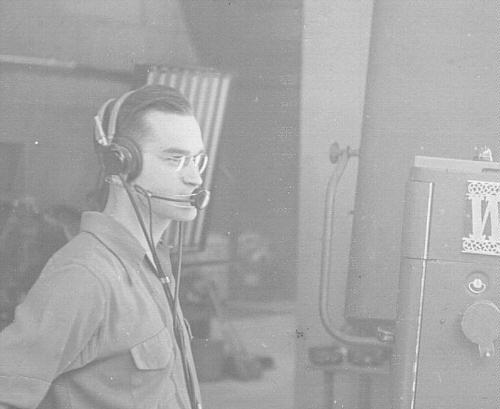 The studio crew at WDSU-TV believed that Joe Budde was born with a 16mm camera in each hand. In addition to his television studio camera operation, Joe shot many rolls of 16mm film for the programs produced by the WDSU-TV Special Events Department. He is believed to be the only cameraman ever allowed to photograph the Carmelite nuns inside their nunnery on Rampart Street in New Orleans. He is one of the very few cameramen to fly with the Navy's Blue Angels and to photograph their amazing maneuvers from inside the cockpit of one of the airships.



Joe Samul

Joe Samul was another of the fine cameramen in the WDSU-TV studios. He didn't stay with the station as long as some of the other cameramen, but while he was a Ch. 6 staffer he was one of the best. He left to become a cameraman for ESPN and later became one of the top eschelon of that organization.



Mike Kirk and Johnny Hryniewich - (D)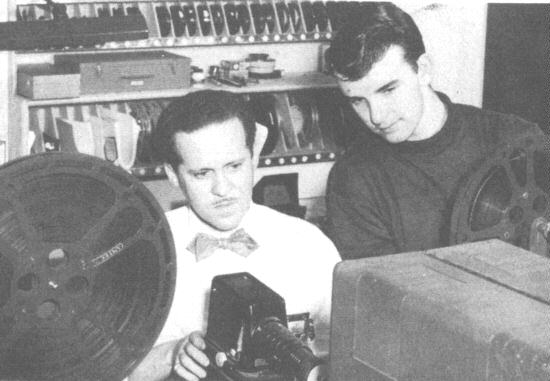 Michael Kirk and John Hryniewich, kept the films rolling and the slides coming in the projection room of the Hibernia Bank WDSU-TV facility. They operated two RCA TP16 16mm film projectors, slide projectors, and a belopticon all of which fed two RCA film chains. After many years with Channel 6, Mike Kirk left to establish a Mardi Gras Doubloon supply company and John became a cameraman for Channel 26, WGNO-TV, in New Orleans.



Felix "Phil" DeGenova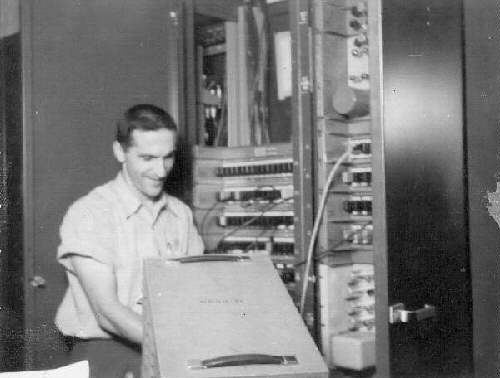 Phil DeGenova came to WDSU-TV in 1948 as a graduate of the Central Radio School in Lawrence, Kansas. Phil spent his first year at Channel 6 as a member of the "remote crew" that was stationed with the WDSU-TV mobile TV unit in the D.H. Holmes department store garage. He was soon promoted to Engineering Supervisor. He left WDSU-TV in 1972 and died shortly thereafter.



"Billy Joe" Culbertson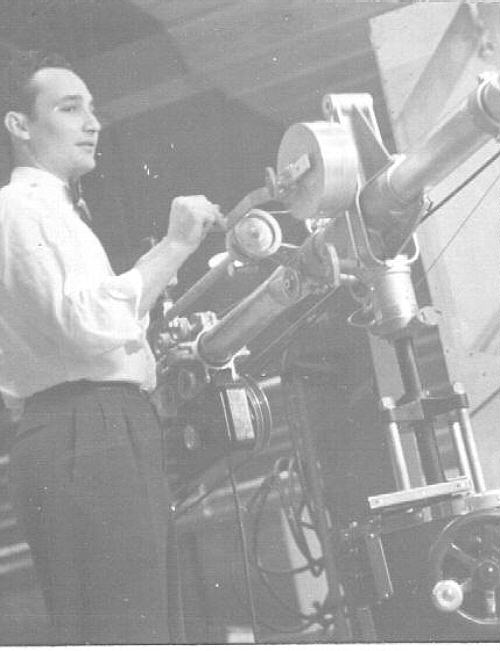 "Billy Joe" Culbertson was one of the engineers who started with WDSU-TV when the station's studio and transmitter was in the Hibernia Bank Bldg. After several years with WDSU-TV, Culbertson left to find "happy hunting grounds" near his home town in Texas. He eventually became Chief Engineer of a station in Galveston.



GO TO WDSU-TV PERSONNEL PAGE 2

********************
GO TO WDSU-TV PERSONNEL PAGE 3

GO TO WDSU-TV - ON AIR PAGE 1
GO TO WDSU-TV - ON AIR PAGE 2
GO TO WDSU-TV - ON AIR PAGE 3
GO TO WDSU-TV ON AIR PAGE 4
GO TO WDSU-TV ON AIR PAGE 5
GO TO WDSU-TV ON AIR PAGE 6
GO TO WDSU-TV ON AIR PAGE 7

GO TO WDSU-TV MEMBERS OF THE GNOBA HALL OF FAME

GO TO WDSU Page 1
GO TO WDSU Page 2
GO TO WDSU Page 3

RETURN TO BROADCAST ARTS MUSEUM

For more New Orleans radio and television memories:
GO TO "NEW ORLEANS RADIO AND TV SHRINE"