WDSU-TV ON AIR CELEBRITIES
Page 7




Alec Gifford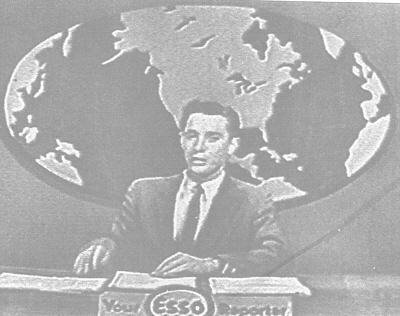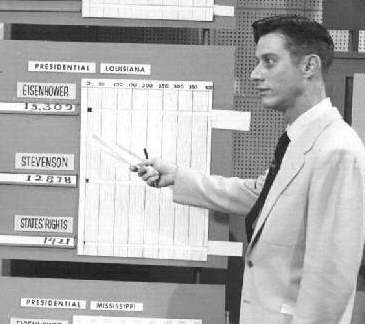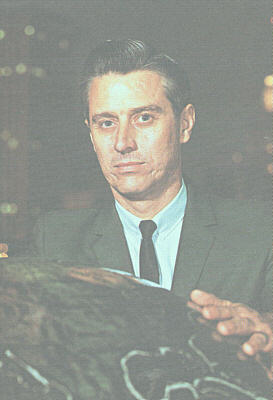 Alec Gifford came to WDSU-TV from Shreveport, LA. He quickly became a favorite news anchorman appearing at noon as the "Midday" newscaster and as the evening newscast "Esso Reporter". In 1966, CBS tapped Alec for some network news assignments. Alec's love for New Orleans brought him back to the city in 1967 as News Diector at WVUE Channel 8. He later returned to WDSU-TV, where he has survived the sale of the station three times. Alec is shown above as "The Esso Reporter" in an early picture snapped of a TV screen.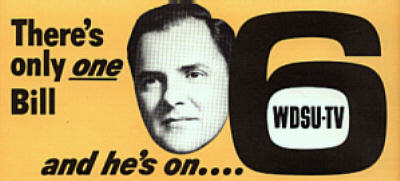 Bill Slatter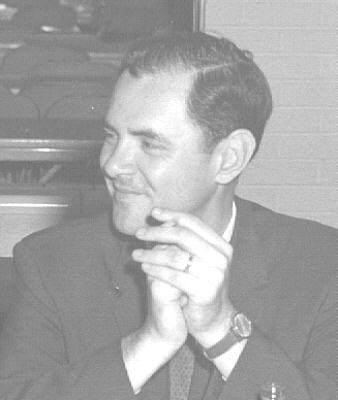 Bill Slatter was one of the most popular news anchormen in the city. Bill is also the newsman who interviewed Lee Harvey Oswald 90 days BEFORE the assasination of President John F. Kennedy. Bill talked with Oswald at the site of his confrontation with anti-Castro Cubans in front of the International Trade Mart, in the New Orleans business district, where Oswald was passing out pro-Castro phamphlets promoting "Fair Play For Cuba." Slatter brought Oswald into the WDSU-TV newsroom and filmed an interview with him in the newsroom. Later, Slatter and others were heard questioning Oswald on the WDSU radio program "Conversation Carte Blanche." That program is preserved in this Broadcast Arts Museum. The radio program was used as the sound track for a documentary, produced by Paul Yacich and filmed by Bill Delgado, " Oswald...Self Portrait. The radio program was recreated for the camera using an empty chair as Oswald. The program was syndicated by "The Information Council of the Americas ( INCA). The production was started in New Orleans but because of the possibility of interference by pro-Castro individuals as well as some JFK conspiracy theory advocates, it was completed by Yacich and Delgado in Hollywood.



Doug and Charlene Ramsey

The last of the Esso Reporters on Channel 6, Doug Ramsey was an extremely popular anchorman. Doug later anchored at WPIX-TV in New York, then became chief correspondent for UPI Television News, covering the United Nations, the White House and Watergate. After he became a news director, he returned to Channel 6 to run the news operation for a couple of years before he took over the news department at KGO-TV, San Francisco. Doug now lives in the state of Washington and has a full-time career as a writer. His biography of the jazz musician Paul Desmond is due out late in 2004



Bob Wagner

Unfortunately, no picture of Bob Wagner could be found. Instead, he is represented by the EMMY AWARD notice below.




Bob Wagner was injured by some ruffians during his investigation of Klan activities. He left WDSU-TV and New Orleans to accept a news anchor position at WALA-TV in Mobile, Alabama. WALA-TV was owned by Edgar Stern's Royal Street Corporation which was the owner of WDSU-TV.



Jim Mitchie - News Reporter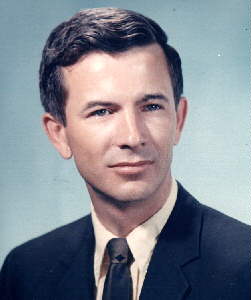 John Korbel - News Anchor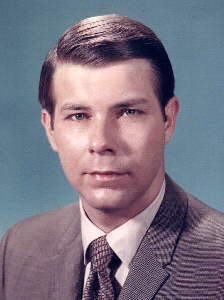 Bill Monroe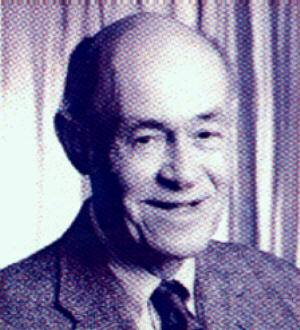 Bill Monroe became news Director of WDSU AM-FM-TV in the fall of 1954. He was formerly a New Orleans Item editorial writer. Monroe left the Item when he felt the newspaper was on its last legs. The Item was sold to the New Orleans States in 1958. When the Times-Picayune became the only printed source of news and editorials, the management of WDSU-TV decided to present television editorials written by Monroe and delivered by several different on-cam personalities including Monroe, Mel Leavitt and Jerry Romig. The editorials had to be approved by the station management which was always given without question. WDSU-TV received local television's highest honor, the Peabody Award, in 1960 while the news department was under Monroe's administration. Monroe left WDSU-TV in 1961 to become their Washington, D. C. bureau chief. In 1975, Monroe became moderator of the NBC-TV "Meet The Press" program. He remained moderator of the program until 1984. Bill Monroe became an inductee to the Greater New Orleans Broadcast Association's Hall of Fame in 1999.



John Corporon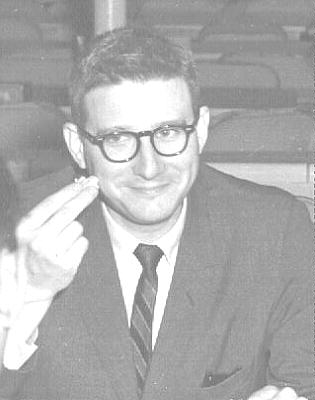 News Director Bill Monroe believed that a reportes based in Washington, D. C. was the only way to bring the activities of the Louisiana delegation to the television screens of the city. In 1958, WDSU-TV established a news bureau in Washington, D. C. with John Corporon as the head of the one-man operation. Corporon was formerly a United Press reporter. At that time, Corporon became the only local single station reporter in the nation's capital. The bureau was a great plus for the station but a decline in revnue in 1961 forced the bureau to close. In that same year, Corporon cceeded Monroe as WDSU-TV News Director. Corporn left WDSU-TV in 1966 to go to work in New York. He was inducted into the Greater New Orleans Broadcast Association's Hall of Fame in the year 2000. Corporon was replaced as News Director of WDSU AM-FM-TV by reporter Edward Planer, a seasoned print reporter who had been lured to WDSU-TV by Bill Monroe.



THIRTY-THREE NEWCAST PROS DIG DEEP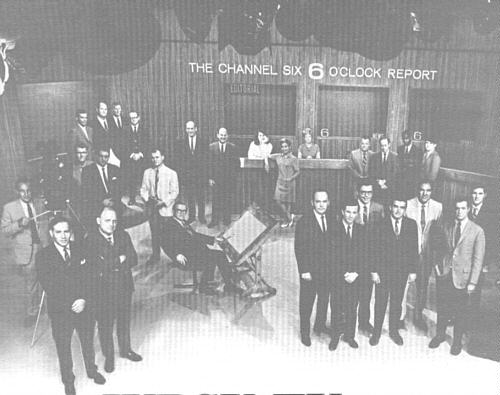 "Scoop" Kennedy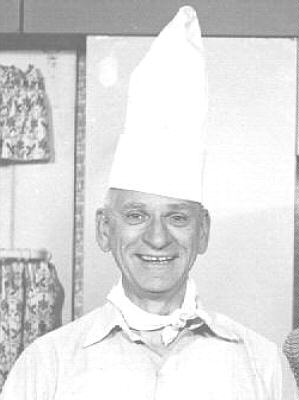 "Scoop" Kennedy formerly was a New Orleans Item newspaper reporter. His second great love (after the news business, of course) was cooking. In fact, "Scoop" gave up his career as newsman to trade the name "Scoop" for the name "Chef" Kennedy. He proved to be one of the great chefs of New Orleans in his WDSU-TV cooking show and one of several great chefs who have appeared on the air in the WDSU-TV kitchen set. He was assisted in his culinary endeavors by Marie Mathews.



Marie Mathews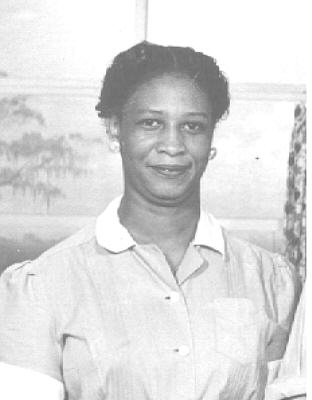 She started as a maid in the maintenance department of WDSU-TV, but Marie Mathews was destined for better things. She became an assistant to every chef who appeared on Channel 6. She later became a station telephone operatoe and receptionist. Then things happened for Marie. She was given her own cooking program! Marie was the sweetheart of every WDSU-TV staffer. She was honored by being inducted into the Greater New Orleans Broadcast Association's Hall of Fame.




RETURN TO WDSU-TV ON AIR PAGE 6

GO TO WDSU-TV ON AIR PAGE 1
GO TO WDSU-TV ON AIR PAGE 2
GO TO WDSU-TV ON AIR PAGE 3
GO TO WDSU-TV ON AIR PAGE 4
GO TO WDSU-TV ON AIR PAGE 5


GO TO WDSU-TV PERSONNEL Page 1
GO TO WDSU-TV PERSONNEL Page 2

GO TO WDSU-TV MEMBERS OF THE GNOBA HALL OF FAME

GO TO WDSU Page 1
GO TO WDSU Page 2
GO TO WDSU Page 3
GO TO WDSU Page 4

RETURN TO BROADCAST ARTS MUSEUM

For more New Orleans radio and television memories:
GO TO "NEW ORLEANS RADIO AND TV SHRINE"