WDSU-TV ON AIR CELEBRITIES
Page 4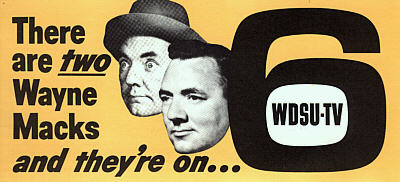 Wayne Mack -(D)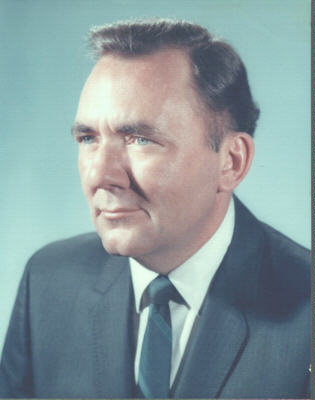 Billboards around the city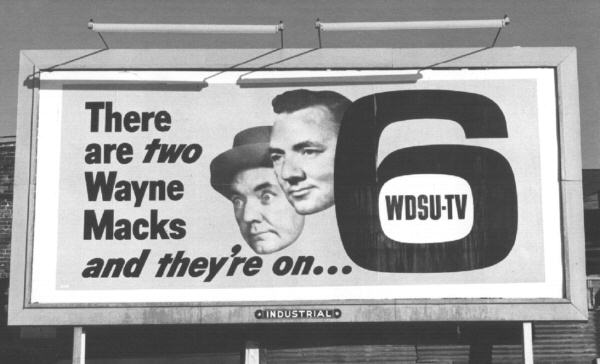 Wayne Mack as "The Great McNutt"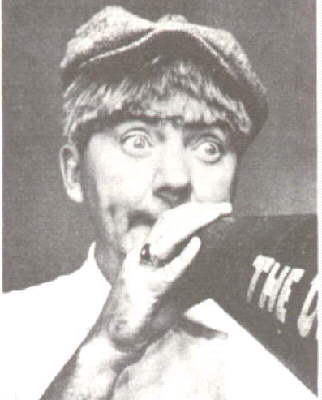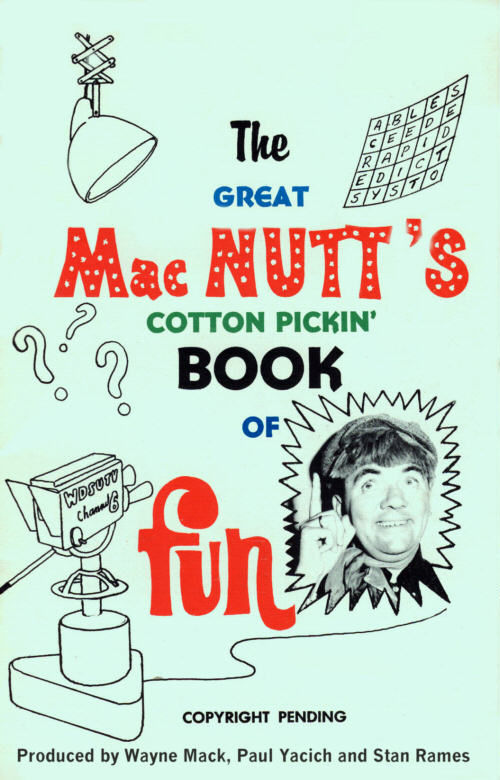 Norma (Hatfield) Alborado - (D)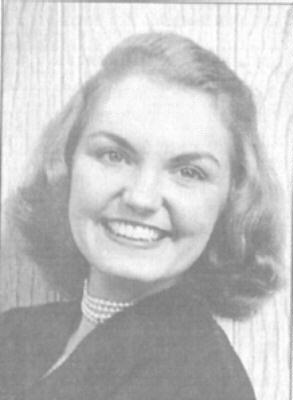 The Great McNutt called her "Norma Noodle." In the 1960's, she played the piano on Wayne Mack's kiddie show when an episode of the Three Stooges wasn't entertaining the kids. Her real name was Norma Jay Stratz Alborado.

Norma became a seasoned performer at an early age playing piano, singing and dancing with the All-American Girl Review, an American Legion presentation touring various military installations in the South during WWII. After the war, she attended Newcomb college majoring in music. After graduation she joined the Rene Louarpre Society Orchestra. The group performed for many Mardi Gras organizations at their annual balls. WDSU-TV selected Norma to star in her own musical show, "The Music Room," in 1952. She also became the stations music director. She was a feature of the "Midday" program and also appeared as an accompanist on the "Tonight With Mel" TV show (one of the first talk shows in the country specifically designed to feature local celebs on a program following the NBC "Tonight" show). While handling all her musical chores at WDSU-TV, the delightful Norma also found time to perform as organist and director of adult and children's choirs at St. Andrew the Apostle Catholic Church in Algiers. She also directed and was accompanist for musical variety shows presented by both Arden Cahill Academy and St. Mary's Dominican High School. Norma Alborado was, indeed, one of the great ladies of WDSU-TV. All of us will miss her beautiful, smiling face. Miss "Norma Noodle" died at the age of 70 in June of 1999.



Bill Stanley (D)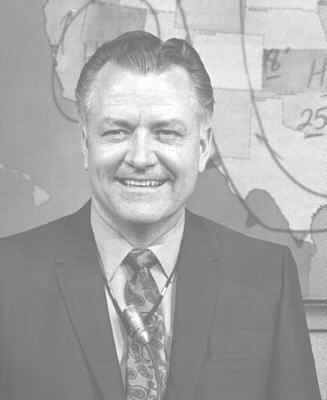 Setting his alarm clock for 3:00 AM and getting to the television studio for 4:00 AM was the order for the day, every day (except weekends) for Bill Stanley. He had to be there so early to prepare for the WDSU-TV early morning program "Breakfast Edition" Bill would win a popularity contest not only as a television viewer's favorite but would also come out on top in a vote by his broadcast community peers.




John Chase (D)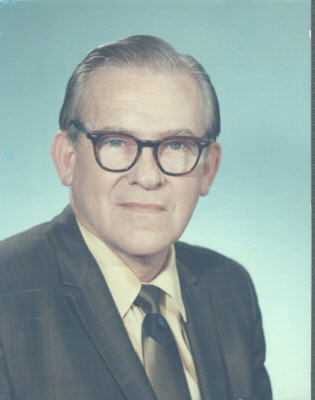 John Chase and his "Little Man"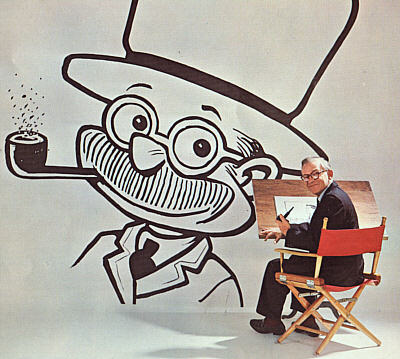 ,BR>
Fred "Fritz" Paul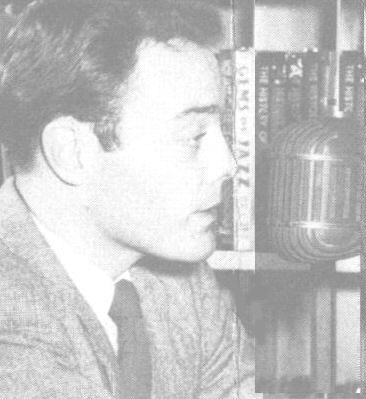 Fritz Paul was also one of the announcers who were heard on WDSU radio and seen on Channel 6. He was happiest working with local musicians. In the picture below he is seen as the announcer for the television program "Rehearsing with Reininger" which featured the music of Johnny Reininger and his WDSU combo. The group was composed of Reininger (clarinet), Johnny Senac (bass) and Pete Lauderman (piano). Pete later became WDSU-TV's Music Director and was featured on many local programs.


"Rehearsing with Reininger"



Jim Landry (D)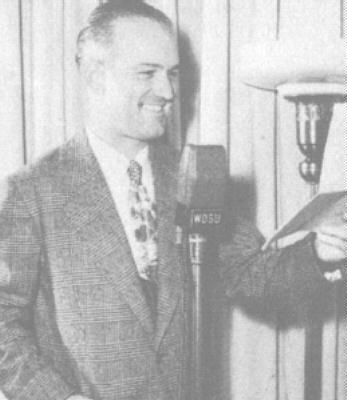 Jimmy Landry, whose broad smile was more than mildly infectious, was chosen by ABC to narrate the annual network origination of the Midnight Mass on Christmas Eve from the St. Louis Cathedral. His narration was also heard on the WDSU-TV local TV coverage of the Midnight Mass. Jimmy became one of the New Orleans TV favorites.





GO TO WDSU-TV ON AIR Page 5

RETURN TO WDSU-TV ON AIR Page 3

GO TO WDSU-TV ON AIR Page 1
GO TO WDSU-TV ON AIR Page 2
GO TO WDSU-TV ON AIR Page 6
GO TO WDSU-TV ON AIR Page 7

GO TO WDSU-TV PERSONNEL Page 1
GO TO WDSU-TV PERSONNEL Page 2

GO TO WDSU-TV MEMBERS OF THE GNOBA HALL OF FAME

GO TO WDSU Page 1
GO TO WDSU Page 2
GO TO WDSU Page 3
GO TO WDSU Page 4

RETURN TO BROADCAST ARTS MUSEUM

For more New Orleans radio and television memories:
GO TO "NEW ORLEANS RADIO AND TV SHRINE"